The Best Red Styles You Need This Chinese New Year
Posted on January 23 2019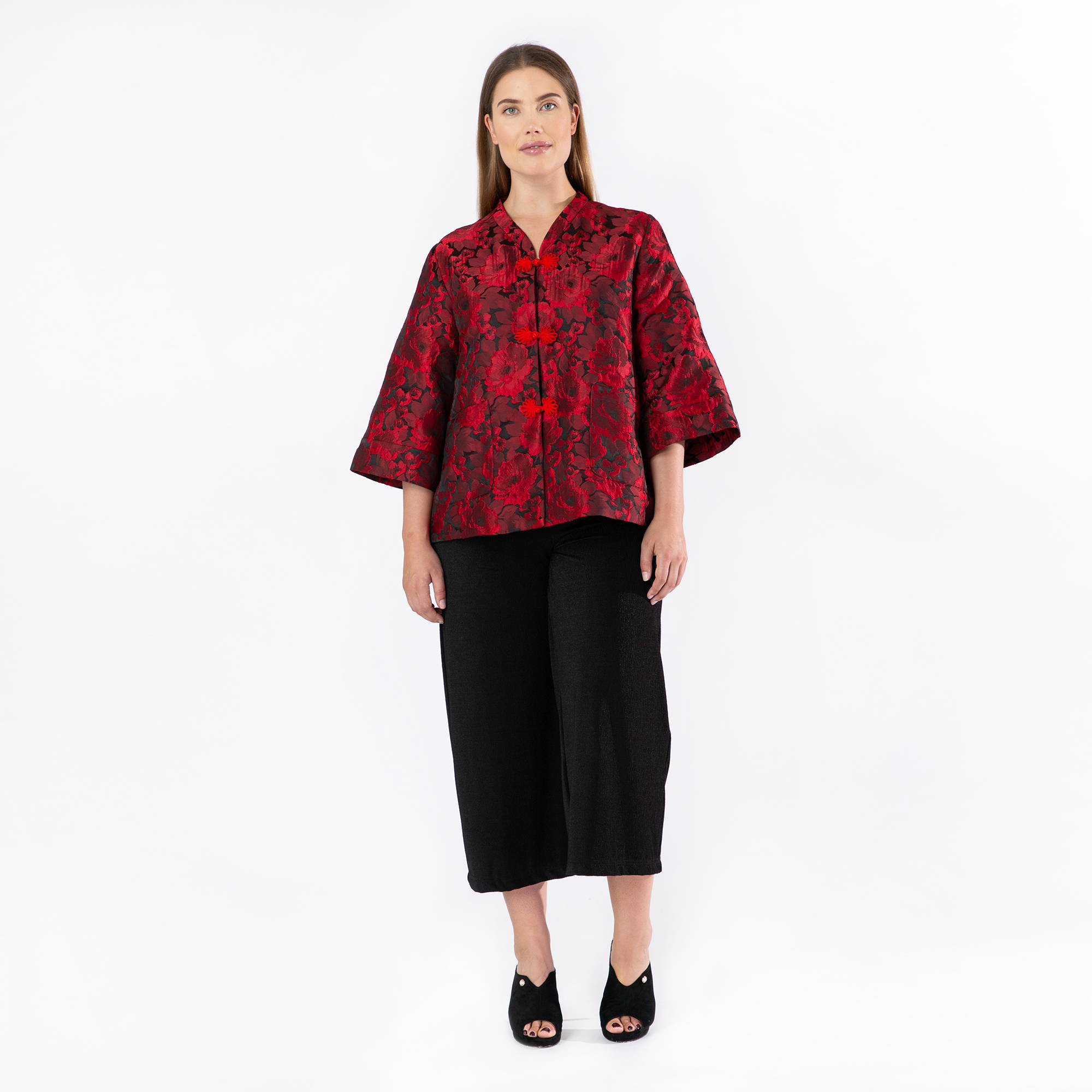 the best red styles you need this
Chinese New Year
By Aishah Azali             23.01.2019
With red being known as an auspicious colour, it is no surprise that people prefer to wrap themselves in this shade during Chinese New Year. Here we take a look at stunning red garments suitable for every type of lady.
Throwback to the fashion of palace court, fine brocade adorned with the 'pankou' or knotted buttons will make you the lady of the house.
This slim cut cheongsam is designed to flatter all sizes and takes stunning scenery to the next level by embroidering it onto the garment.
Drape yourself in the finest of silk and emblazoned with a custom Swarovski floral pattern to bring out the seductress in you.
Dressing down can still be chic. If you plan to go solid on the colour, try this blouse with subtle lace sleeves to add a hint of jazz to your outfit.
Bright red can also be worn in the form of pants and our comfy culottes can be paired with fancy blouses to casual t-shirts .
Contrasting embroidery inspired by Middle Eastern patterns elevate a simple tunic to impress the family during casual festivities at home.
---